Rochester Real Estate & Landlord Law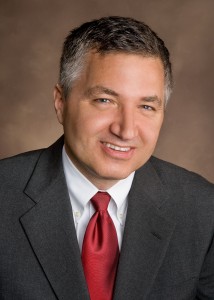 Welcome. My name is Keith O'Toole. I have 20 years of experience as an attorney with an emphasis on real estate in the Rochester area.
My real estate practice is the gateway to other areas of law where I practice which include: Evictions, Wills, Probate, LLCs & Corporations, Criminal, Traffic and Small Business.
I represent home buyers, home builders, landlords, investors, small business, developers and local governments.
My business is successful because I make it less about me, and more about my clients. It's your life, your goals and the success you want to achieve is my focus. If I stick to that, you'll be happy and hopefully, you'll recommend me to your friends.
My passion is real estate. You can see it….. touch it. I truly enjoy real estate closings because I know I'll see a home buyer grinning ear to ear. Or maybe, it's a landlord, who's cashing out his investment portfolio so he can retire to sunny Florida.
I am often asked, "Do you do anything other than real estate?" My response is… "I sure do". Real estate opens the door to other important legal matters:
Now that you have a home, it's time to take care of that Will. I do that. I also do estate planning and probate.
Now that you're a landlord, you'll need a lease for that first tenant. I'll draft it.
Bad tenant? I'll go to court and evict him.
Worried about getting sued by that tenant? I can help you incorporate or establish an LLC.
Starting a Small Business? I can help you incorporate to protect your personal assets. I can also help with closing your commercial loan, buying business assets and getting zoning approvals.
International Investor? I can help you purchase investment properties in Western New York and cities like Buffalo, Rochester, Syracuse, Albany or anywhere else in New York State.
Even if you are not doing something directly related to real estate, you will find that the skills that I have acquired by focusing on real estate can help you.